Jan 08, 2021

Love Letters — A Rare Books Digital Exhibition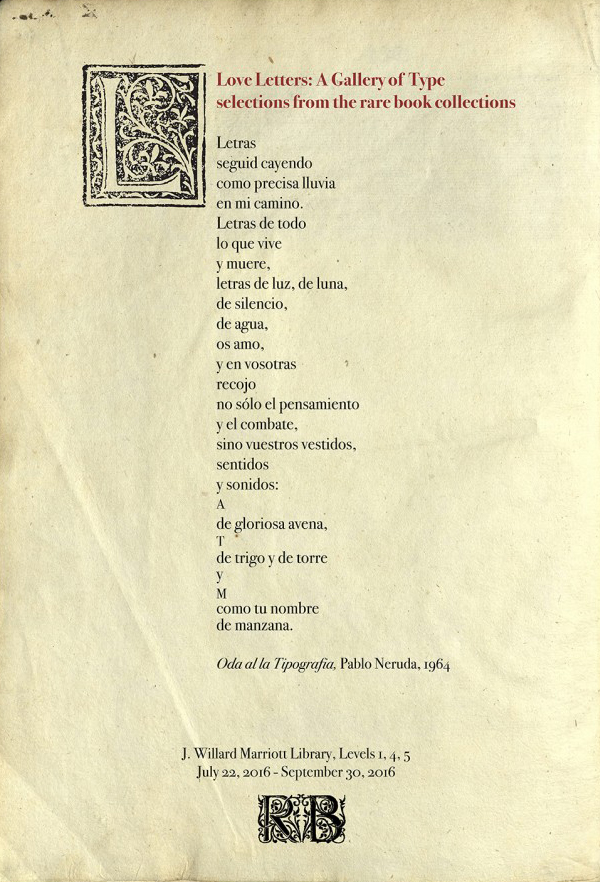 Love Letters: A Gallery of Type
selections from the rare book collections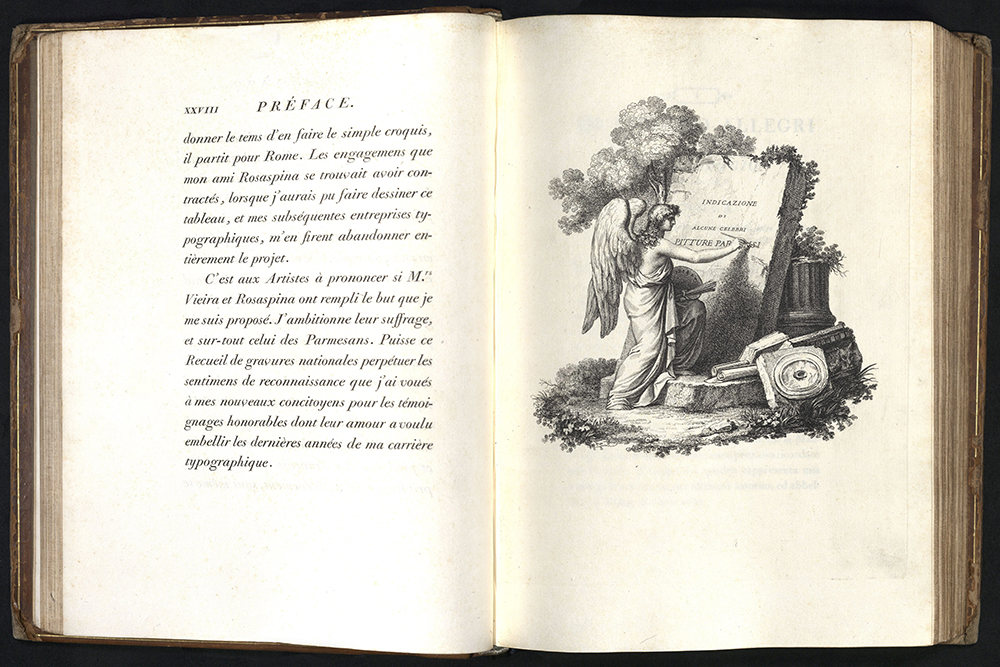 LE PIU INSIGNI PITTURE PARMENSI…
Giambattista Bodoni (1740-1813)
Parma: Dalla Tipografia Bodoniana, 1809
ND621 P3 B63 1809
algebraic
Bodoni,
complete
letters,
lean
as greyhounds,
subject
to the white rectangle
of Geometry;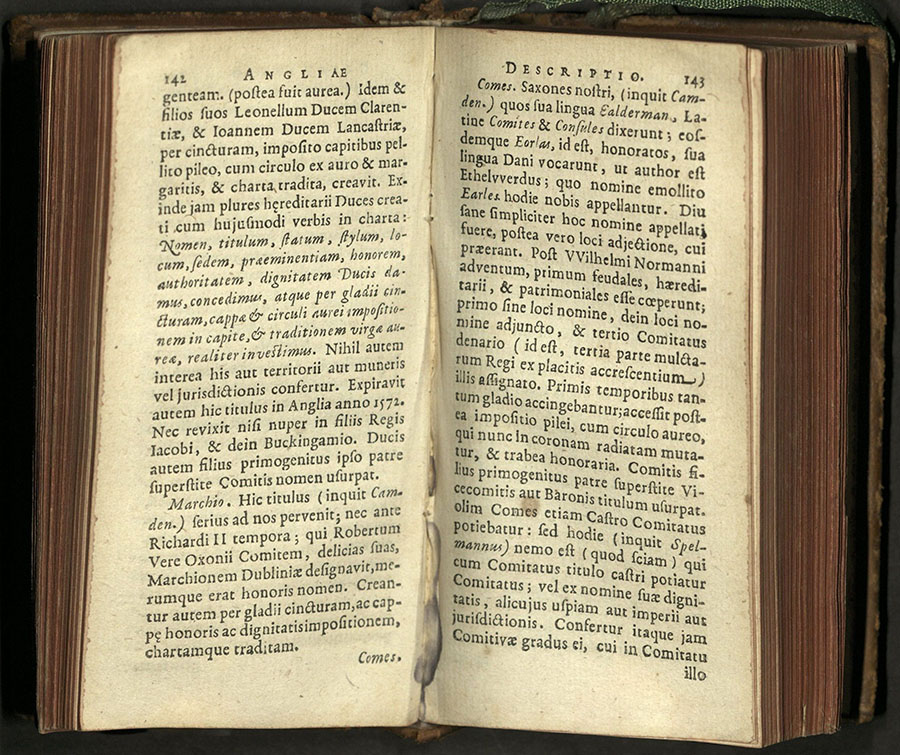 THOM SMITHI ANGLI DE REPVBLICA ANGLORVM LIBRI TRES…
Thomas Smith (1513-1577)
Lvg. Batavorvm: ex officina Elzeviriana, CIC ICC XXX [1630]
JN185 S6 1630
Elzevirian
vowels
cast
in the minute steel
of the printshop by the water,
in Flanders, in the North
of the canals,
ciphers
of the anchor;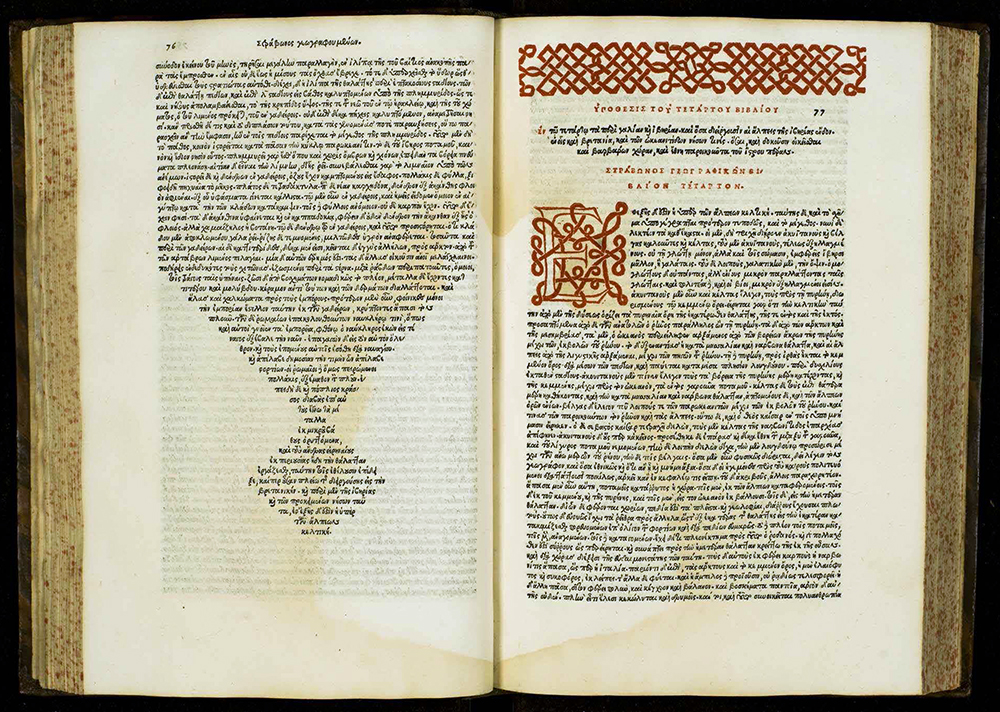 STRABON PERI GEOGRAFIAS. STRABO DE SITV ORBIS
Strabo
Venetiis, in aedibvs Aldi, et Andreae soceri, 1516
First printed edition of the original Greek text
G87 S86 1516
Aldine characters,
firmas
the marine
stature
of Venice,
in whose mother waters,
like a
leaning
sail,
navigates the cursive
curving the alphabet: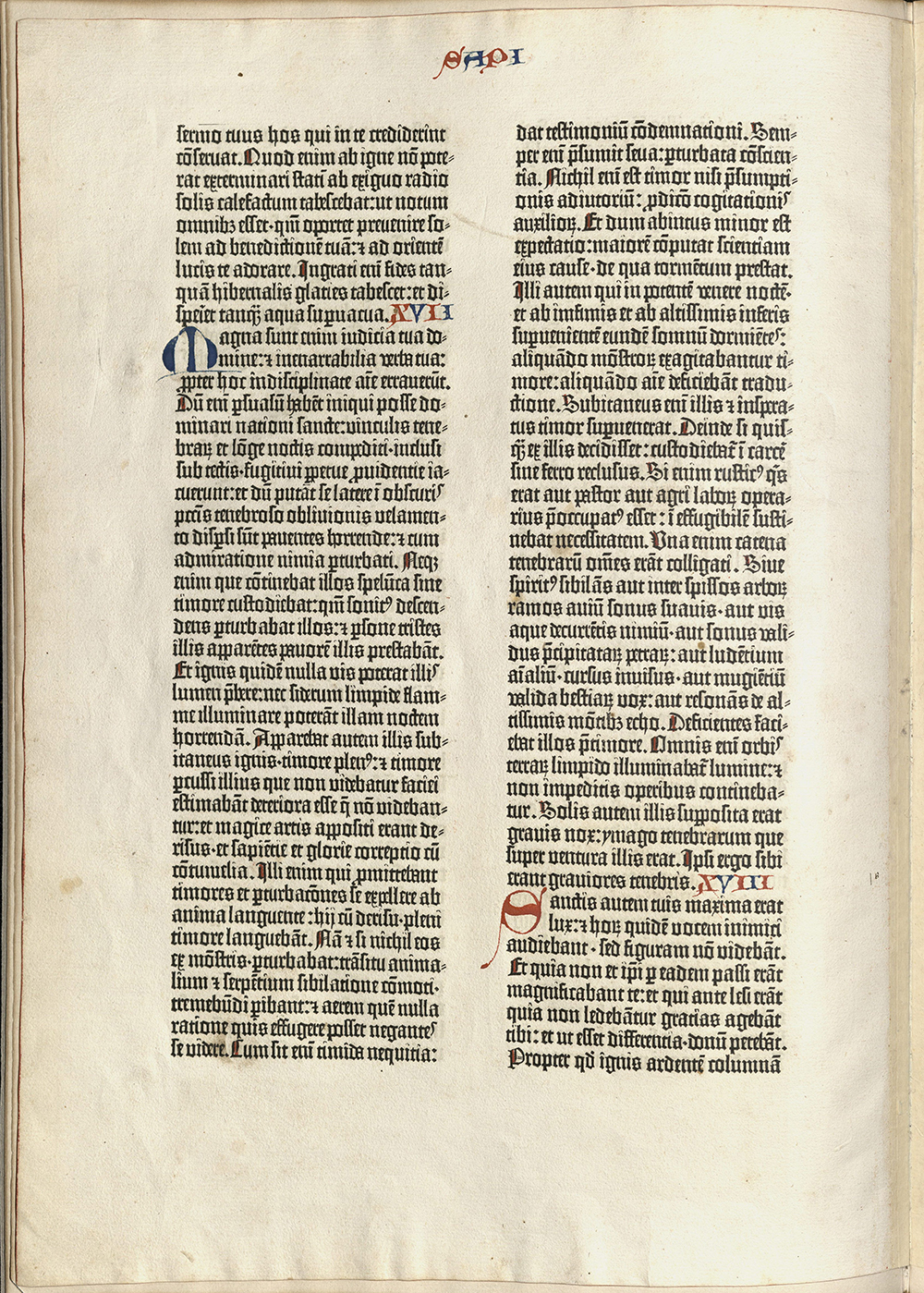 A NOBLE FRAGMENT BEING A LEAF OF THE GUTENBERG… 
New York: Gabriel Wells, 1921
Z 241 B581 1921
From
medieval hands
to your eyes advanced
this
N,
this double
8,
this
J,
this
R
of regal and rain.
Love Letters: A Gallery of Type celebrates type, typographers, and printers – from Johann Gutenberg (c.1398-1468), who developed printing with movable type, to Bruce Rogers (1870-1957), an American typographer and book designer. Type is designed to be both functional and evocative. Type has personality, flair, and style, inspired by time and place. It can age quickly or become classic. Good type grabs our attention. Great type keeps our attention.
From the J. Willard Marriott's Rare Books Department we present books and printed ephemera, dating from 1482 to the first decade of the 21st century —   examples of the development of typography and printing and why we love type.
The letter
was the mother
of the new banners;
the letters
begot
the terrestrial
stars
and the song, the ardent hymn
that unites
peoples;
from
one
letter
added
to another
letter
and another,
from people
to people went bearing
its sonorous authority,
and welling in the throats of men
it imposed the clarity of the song.
       from Ode to Typography, Pablo Neruda